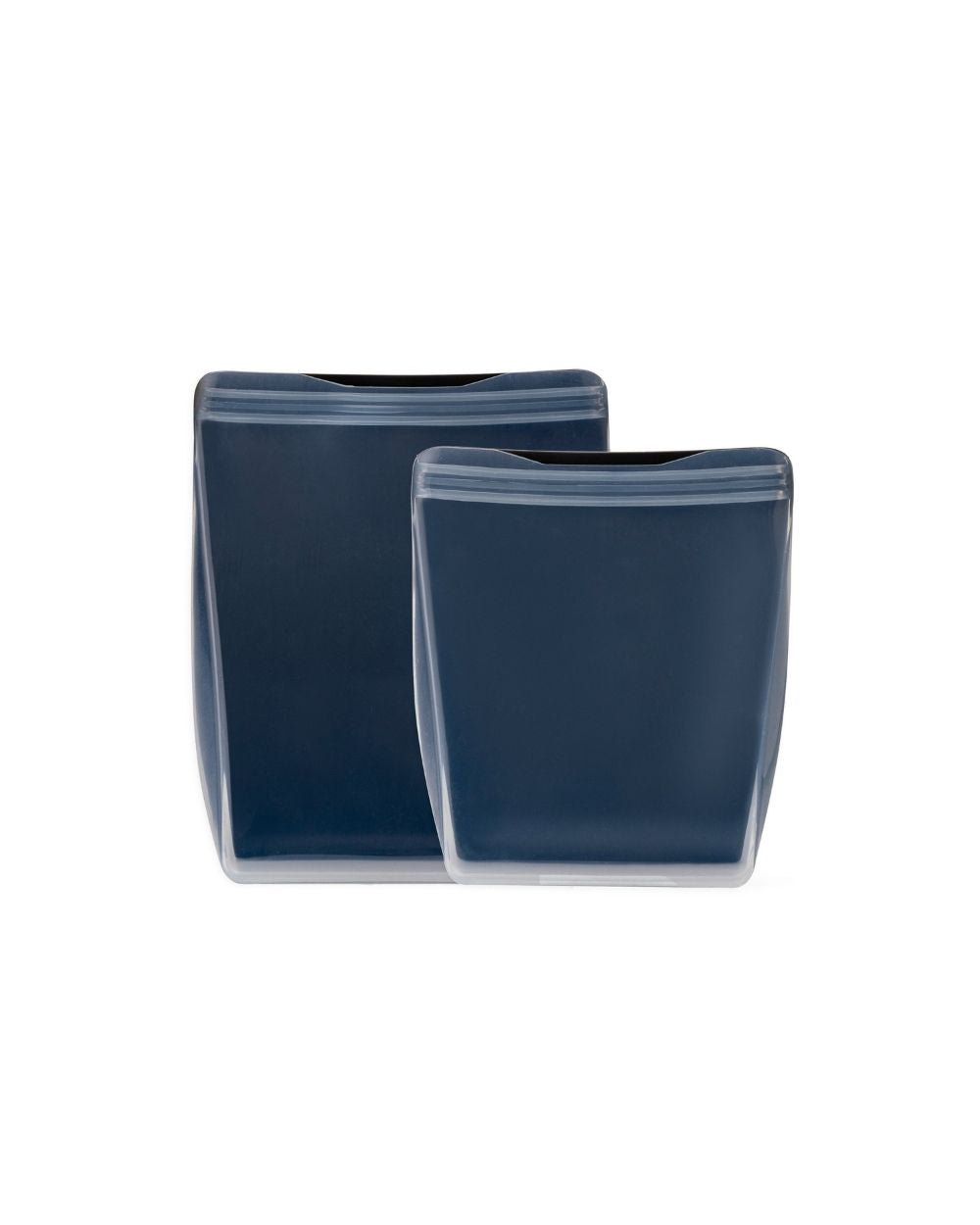 Porter Bags - Stand-Up Bundle
Fulfilled by our friends at W&P Dropship
The reusable Porter Bag is a better bag for cooking, freezing, steaming, preserving, storing, and sous-viding. Thoughtfully designed with curved corners so there's nowhere for pesky buildup to hide, the Bag is an easy-to-clean, hygienic workhorse tool.
This bundle has 36 oz and 50 oz Stand-Up Bags to cover your storage needs large and small, from fruits and vegetables to leftover chips and frozen cookie dough balls.
Made from one piece of 100% food-grade silicone with no chemicals, glues, or adhesives

Flip the bag inside out to hand-wash or throw it in the dishwasher

Clear front lets you mark and see contents, while colorful back panel provides pop of color

Don't limit the Porter Bag to culinary uses — use it to store make-up, crafts, first-aid supplies, and much more 
Materials: Silicone
Dishwasher, Microwave, Freezer Safe
Size: 36 oz and 50 oz
This item only ships within the United States.