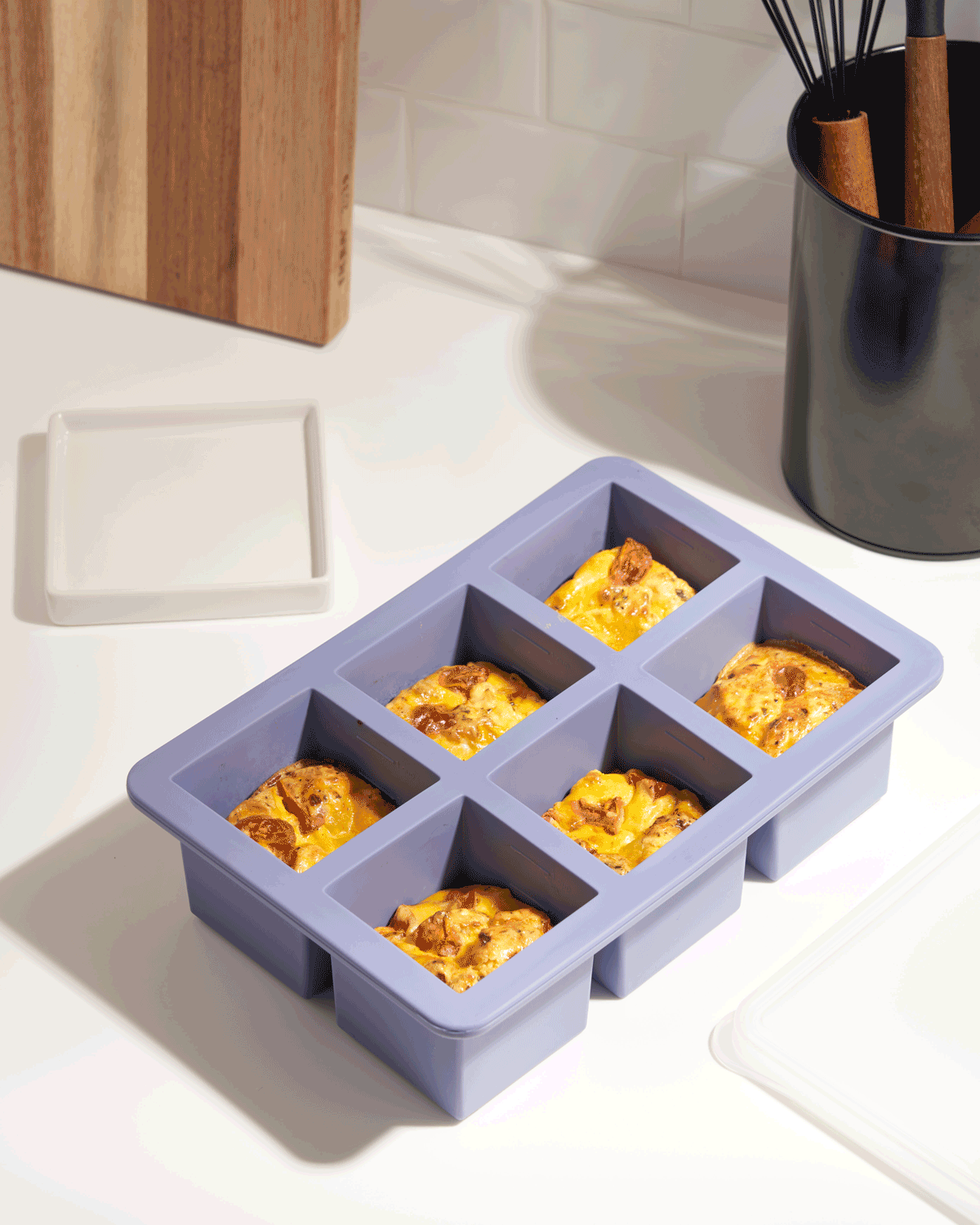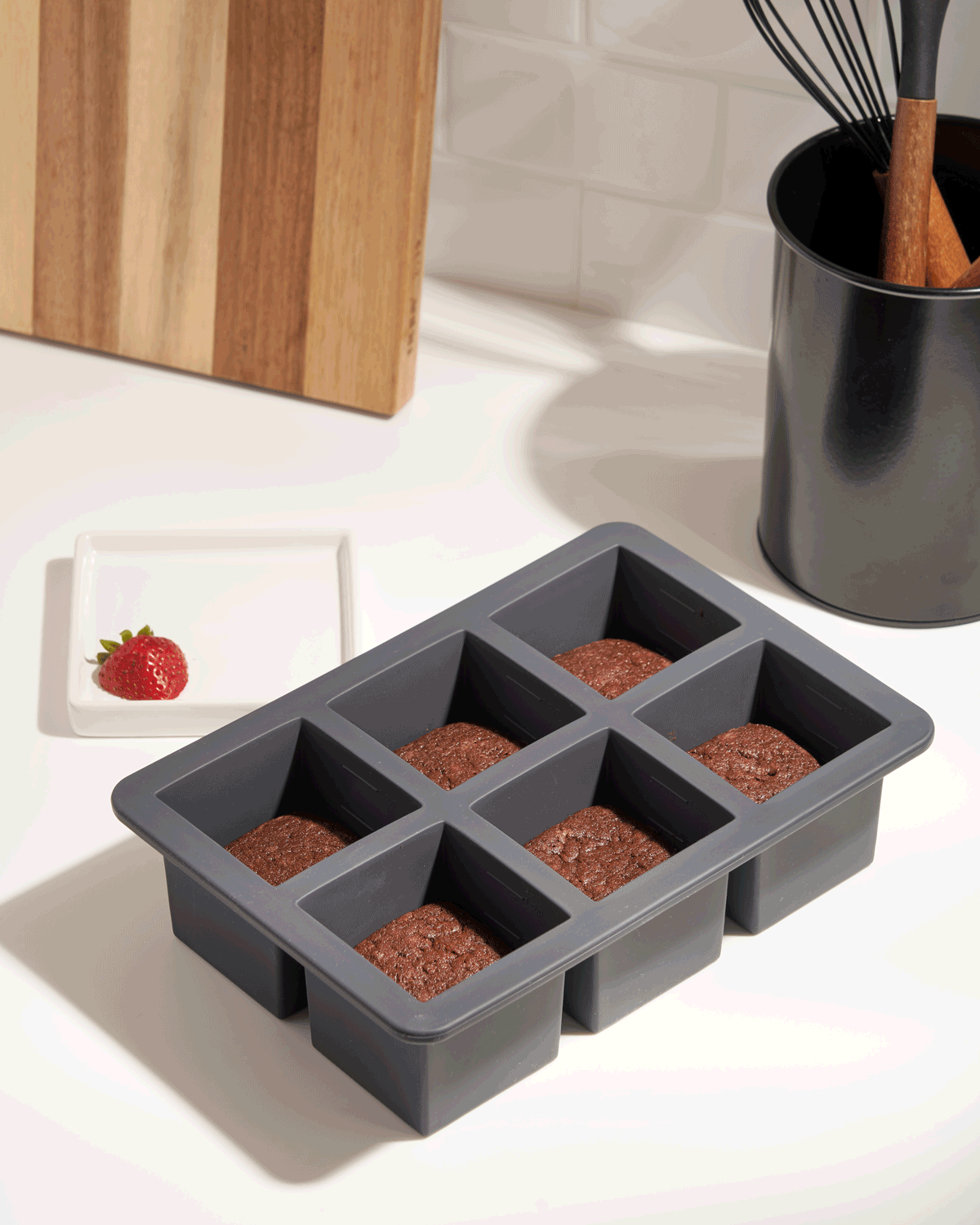 Cup Cubes Freezer Tray - 6 Cubes
Fulfilled by our friends at W&P Dropship
Want to make meal prep a breeze? Freeze 1-cup servings of soups, broths, sauces, leftovers, and more with the Cup Cubes Freezer Tray! The 6-Cup Tray is great for batch cooking and prepping meals for the week - pop out an individual portion whenever hunger strikes — it couldn't be easier. Cup Cubes is also great for prepping your morning smoothies, saving extra almond milk, or keeping portions of stew on hand for a rainy day. 
Strong frame for spill-free filling and easy transfer to the freezer

Premium, LFGB-certified silicone for easy-to-pop-out cubes in perfect portions

Snap-on lid for easy stacking while protecting against freezer odors

Area for labeling date and contents on lid
Easy measurement with both milliliters and common cup increments on sides of cubes

Not just for the freezer — Cup Cubes tray can endure super hot temps, so you can bake casseroles, brownies, and souffles in them
Buy the 2 pack and save 10%!
Capacity: 8oz per Cube
Dimensions: 10.35 x 7.2 x 2.87
Tray Materials: Silicone, Stainless Steel
Lid Materials: BPA-Free Plastic
Tray & Lid are both Dishwasher Safe
Tray is Oven Safe
This item only ships within the United States.