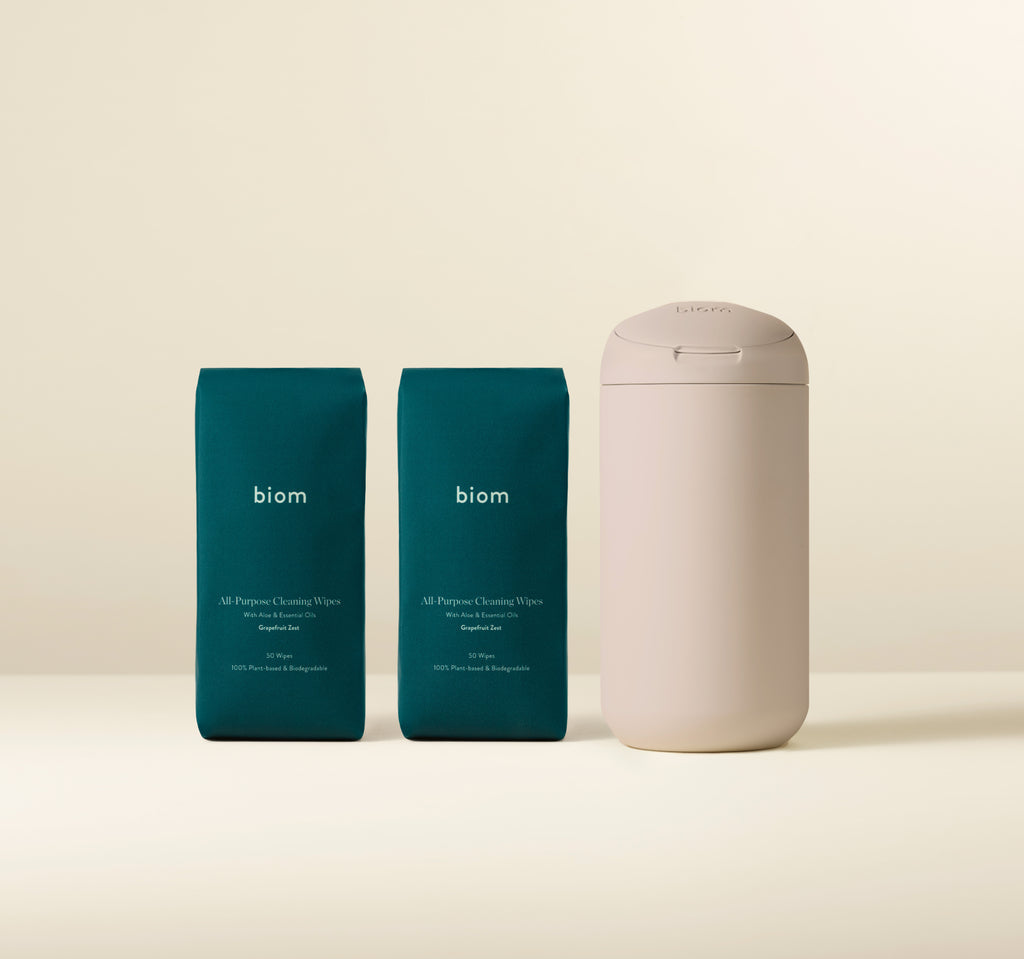 biom: All-Purpose Cleaning Wipes Starter Kit
Fulfilled by our friends at biom
What's included:
1 Refillable Dispenser ($30 value)
2 Wipe Refills ($8 per Refill)
Meet our award winning wipe system -- with our top selling "everything wipe". Safe and effective on both skin and surfaces. Yep! They're also kid and pet-friendly.
Looking for a guilt-free, wildly convenient wipe? Biom's All-Purpose Cleaning Wipes are 100% plant-based and biodegradable. Our naturally-derived formula is 99% water with a gentle, skin-grade vegetable-based soap. It's like a baby wipe with a little oomph- making it the perfect wipe for messy faces, eating tables, pet paws, counter tops, changing tables, and so much more. Wipe away dirt and bacteria with the power of nature and enjoy the all-natural scent of lavender or grapefruit, with a touch of aloe to soothe and protect skin.

This item only ships within the United States.
Why Canal loves it

These biodegradable wipes are not only safe for any surface, but skin safe too! We'll be keeping them on our counter *and* taking them on the go.
About The Brand

At biom, we offer 100% plant-based and biodegradable wipes that look as good as clean feels. Learn more about our wipes, refillable dispenser, and more here.